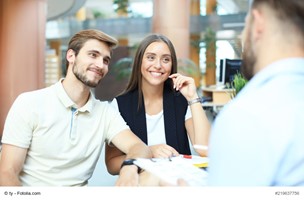 The real estate market offers no guarantees for house sellers. Thus, even if your home boasts lots of great features and is available at an appealing price, there is no guarantee that your residence will sell quickly.
Ultimately, a home seller must act aggressively to promote his or her residence to the right groups of buyers. With an aggressive approach to the home selling journey, an individual can boost the likelihood of enjoying a quick, profitable house selling experience.
There are many things that you can do to stay aggressive as you strive to sell your home, and these include:
1. Study the Local Housing Market
The local housing market may fluctuate. Fortunately, a home seller who analyzes the local real estate sector closely can gain the insights that he or she needs to speed up the house selling cycle.
Take a look at houses as they are added to the real estate market in your city or town. By doing so, you can see how comparable houses stack up against your residence. And if you find that your home pales in comparison to similar residences, you can perform myriad house upgrades.
Furthermore, if you find that the price of your home is much higher than the prices of comparable houses in your area, you may want to lower your residence's price. This may help you stir up lots of interest in your home from buyers, as well as accelerate the home selling journey.
2. Maintain Your Home's Appearance
You may have already dedicated substantial time and resources to upgrade your house's interior and exterior. However, if you fail to keep your house looking great, it may be tough to achieve your desired home selling results.
Perform regular house cleaning both inside and outside your residence. This will ensure that your house boasts amazing curb appeal. Also, once buyers enter your residence, they may fall in love with your residence's interior.
3. Work with a Real Estate Agent
A real estate agent usually has a simple goal: to help a seller seamlessly navigate the house selling journey. Therefore, if you collaborate with a real estate agent, you can work with a diligent housing market professional who will do everything possible to help you succeed.
Oftentimes, a real estate agent will meet with a home seller and craft a personalized house selling strategy. He or she then will put this plan into action and promote a seller's residence to prospective buyers. Plus, if a seller receives an offer to purchase his or her house, a real estate agent will help this individual review the homebuying proposal. And if a seller decides to accept the offer to purchase, a real estate agent will make it easy for this individual to finalize his or her home sale.
Ready to add your residence to the housing market? Use the aforementioned tips, and you can take an aggressive approach to streamline the home selling journey.