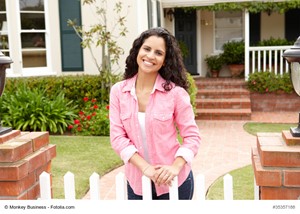 Selling your home can be an exciting time because it usually represents a positive change in your life. Chances are, putting your house on the market means you're moving up in your career, expanding your family, or even retiring.
Regardless of the reason you're selling your home, one thing's for certain: You'll want the process to go as smoothly as possible!
The first step to making that happen involves choosing a real estate agent who's experienced, easy to work with, familiar with your neighborhood, and ready to help you navigate the many twists and turns of selling your home. If this is the first time you've sold a home -- or if you haven't done it in a decade or more -- you'll need lots of advice on everything from pricing your home correctly to enhancing its appearance and making the best possible impression on potential buyers.
Since you usually don't get a second opportunity to make a great first impression, there are two crucial concepts to remember that can make or break your chances of selling your house at the best price and in a relatively short period of time.
Curb Appeal: One of your top objectives in listing your house is to attract as many qualified buyers as you can. The first hurdle you'll need to clear is making your property look inviting from the outside.
Whether you're selling real estate or consumer products, attractive packaging is what catches people's attention and draws them in. The outside appearance of your home and yard is the first thing that triggers either interest or disinterest among prospective buyers. House hunters often make a snap decision in a matter of seconds about whether to pursue a real estate listing, and that decision is typically based on factors like the condition of your lawn, the neatness of your shrubbery, and the appearance of the exterior off your house.
Basic ways to enhance your home's curb appeal would include applying a fresh coat of paint, maintaining a manicured lawn, and -- if the season allows -- placing colorful potted or hanging flowers on your porch or near your front door. Good curb appeal advice would vary, depending on the style, size, layout, and condition of your property, so the best place to turn for customized curb appeal ideas would be your real estate agent.
Home Staging: Most people are familiar with the concept of home staging, but don't necessarily know how to go about it in the most effective way. Part of the problem stems from the fact that homeowners can't objectively look at their own home and see what needs to be improved or changed. Outside opinions, such as those from a professional home stager, Realtor, or home decorator, can be extremely helpful. If you happen to have a friend or relative with a flair for home organizing or decorating, they may be willing to provide you with some productive suggestions, too!