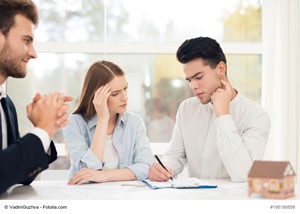 Listing a home is a key step during the property selling journey. And if you fail to plan accordingly, you risk creating a home listing that misses the mark with prospective buyers.
Ultimately, there are several things you need to consider before you craft a home listing, and these include:
1. Your Home's Features
As a home seller, your goal is to stir up significant interest in your residence. Fortunately, an effective home listing can help you do just that, particularly if you use your house listing to highlight your residence's features to buyers.
Think about what makes your home unique. Then, you can incorporate information about your home's distinct features into your house listing.
Furthermore, you may want to include high-resolution images of your home in your listing. That way, you can show buyers exactly what your home has to offer and help them make an informed decision about whether to pursue your residence.
2. Your Initial Home Asking Price
How you price your home can have far-flung effects on your house selling experience. In fact, if you set an initial asking price that exceeds a buyer's budget, you may struggle to generate interest in your residence.
As you put together a home listing, evaluate your house's age and condition. You may want to conduct a home appraisal as well. Because if you conduct a home appraisal, you can receive a property valuation that you can use to set a competitive initial asking price for your house.
Also, spend some time reviewing the prices of available houses that are similar to your own in your city or town. This housing market data can help you see how your residence stacks up against the competition so you can price your house appropriately.
3. Your Home Selling Timeline
Your home only gets one chance to make a positive first impression on buyers, and a listing enables you to make the most of this opportunity. If you need to sell your house as quickly as possible, you should do everything you can to ensure your listing garners buyers' attention.
Generally, you should avoid jargon in your home listing. Use clear, concise terms and ensure the listing is easy to read.
Before you finalize your home listing, you may want to consult with a real estate agent, too. A real estate agent is happy to review your home listing and offer recommendations to help you improve it. Plus, a real estate agent can promote your residence to potential buyers and ensure you can enjoy a quick, profitable house selling experience.
For those who want to achieve the best-possible results during the home selling journey, it usually is a good idea to create an effective house listing. If you consider the aforementioned factors, you can boost the likelihood of crafting a home listing that captures buyers' interest. And as a result, you could accomplish your desired home selling results in no time at all.