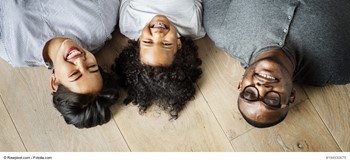 Do you ever wish that they taught a class in high school called, "Things You'll Actually Need to Know In Life?" You'd learn how to prepare your taxes, what investing is, and how to buy a home.
Unfortunately, all of these important life lessons tend to be self-taught; you pick them up along the way and learn from your mistakes.
However, it needn't be that way. Our goal today is to give you an accurate idea of what to expect when you're buying your first home. We'll go over a typically home buying timeline and discuss how long each step can take. This will give you a better idea of how long it will take to close on your first home.
Step 1: Build credit and save for a down payment
Estimated time: 2+ years
The first step of buying a home is to make sure you're financially secure enough to do so. While there are ways to purchase a home with low or no down payments (See FHA, USDA, and VA loans), generally it's wiser to wait until you have a sizable down payment saved. This will save you money in interest and mortgage insurance in the long run.
Next, you'll need to start working on your credit. If your credit score took some hits due to late payments when you were younger, now is the time to start fixing those mistakes by making on-time payments and paying off outstanding balances.
Step 2: Have a plan for the next phase of your life
Estimated time 6+ months
One of the most important, and least talked about, parts of buying a home is understanding what it means to own a home. If you have a spouse, partner, or family, you'll need to be in agreement that you're prepared to stay in one place for the next 5 or more years.
Buying a home is expensive and you won't want to go through the process of closing on a home if you aren't sure you'll stay. This means making sure your career won't bring you elsewhere in the near future.
Step 3: Get prequalified and preapproved
Estimated time 1-3 days (depending on how much initiative you take)
Getting prequalified for a mortgage takes minutes. You simply fill out an online form and the lender will give you an idea of the type and size loan you could qualify for. Be forewarned: they'll also use this information to call and bother you about getting a mortgage from them.
Once you're prequalified, it's just a matter of working with the lender to provide the correct documentation for pre-approval.
Getting preapproved takes a bit longer (1-3 days), since it requires a credit check and some work on your part--namely, gathering and sending income verification.
Once you're preapproved, you can safely start shopping for homes without worrying that you're wasting time looking at homes that are overbudget.
Step 4: House Hunting
Estimated time: 30+ days
It's a seller's market. So, if you're buying a home right now there is competition out there. You'll need to dedicate a substantial amount of time to researching homes online, contacting sellers' agents, and following up on calls. Like before, the amount of effort you put into this process determines how quickly and smoothly you'll get through it.
Step 5: Making an offer and closing
Estimated time: ~50 days
Average closing times for buying a home has grown to 50 days according to a recent study. However, by securing financing ahead of time and acting quickly, you can drastically cut down the time of these process to as little as two weeks.